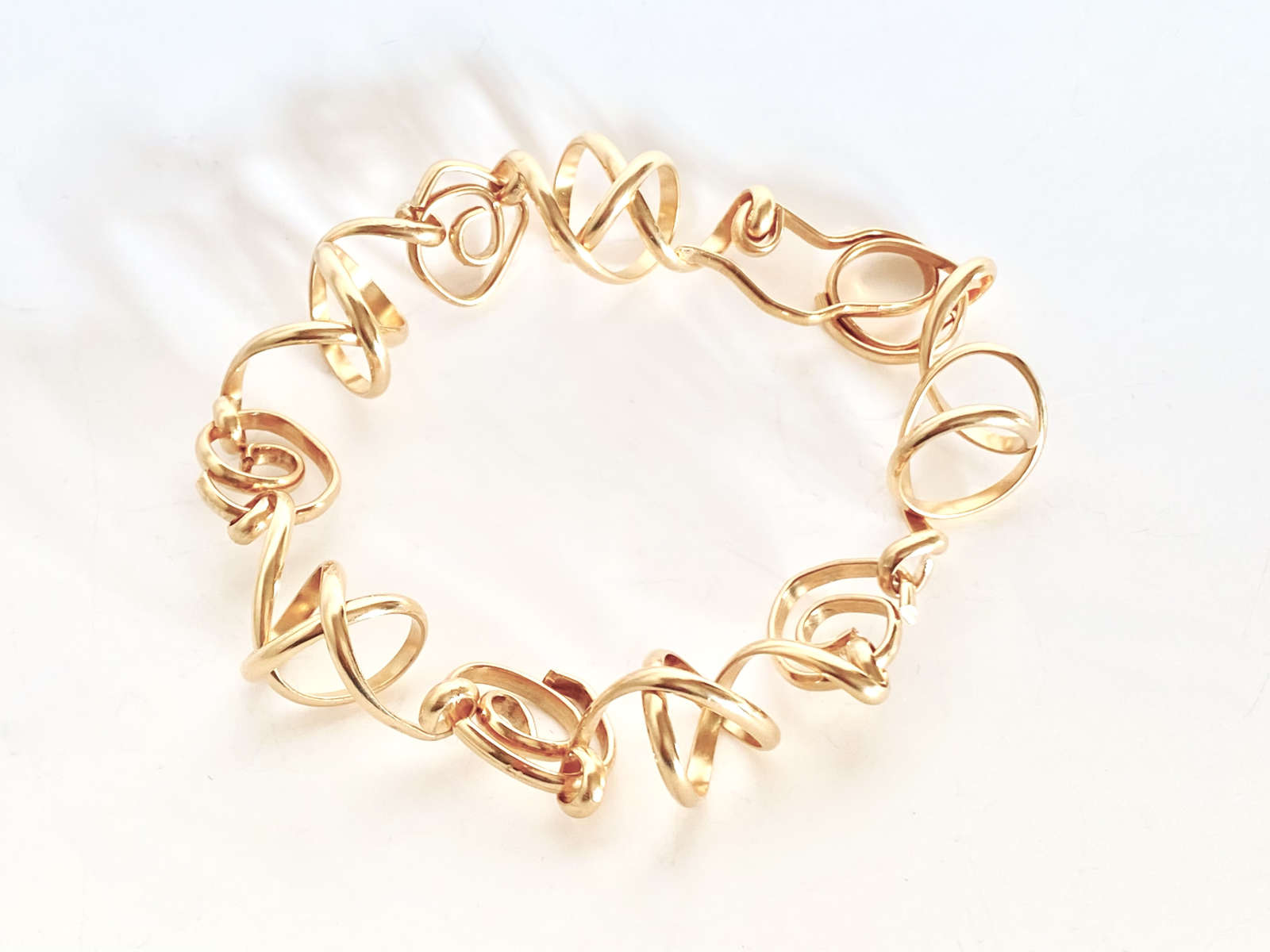 Twists & Turns Bracelet
$185.00 CAD
Hand crafted 14 karat gold filled bracelet. Necklace and earrings are also available for a complete coordinated look.
So what does gold-filled mean? A thick layer of 14k gold is heat and pressure bonded to a high-quality jewelers' brass core. The outside 5% is true 14 karat gold, so it looks and feels like solid gold, but it's a practical balance between the cost of solid gold designer jewelry and affordability.
Gold-fill is your best option after solid gold for quality and durability and can stay beautiful for a lifetime, especially with a little care.
If you would like more information about this piece or to purchase it please email me at kateesplen@gmail.com