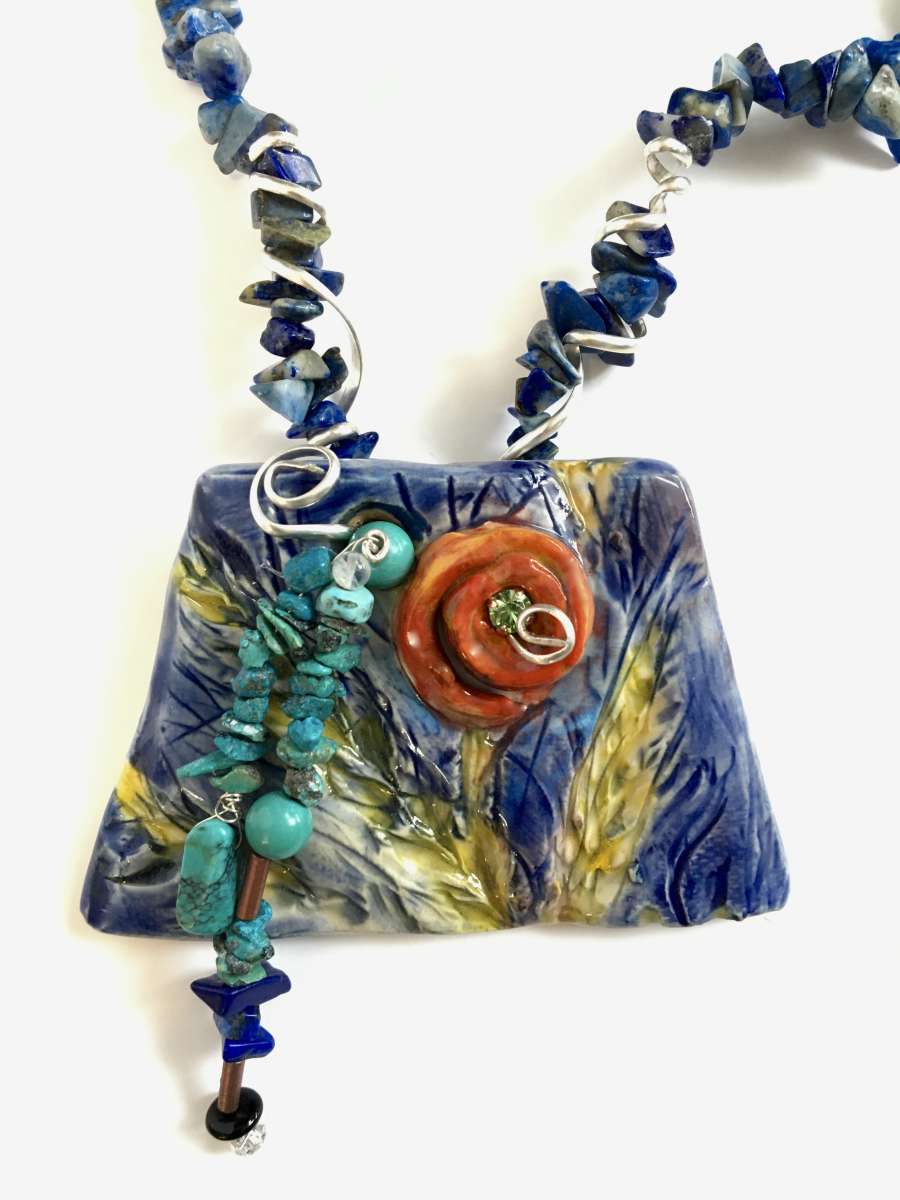 Porcelain Wheat and Poppy With Gemstones
$200.00 CAD
The golden fall wheat was pressed into the soft porcelain clay pendant I hand painted and hand formed in Meaford Ontario. It is strung on a long necklace of free form turquoise, lapis and wrapped with sterling silver twisted around the gemstones. It is unique, designed for someone who wants to make a distinctive statement about who she is and wants to have a piece of artisan jewelry unlike any other.
If you would like more information about this piece or to purchase it please email me at kateesplen@gmail.com
Inspiration
A walk in a fall wheat field inspired this pendant.